Comitti Boats
Portofino 25
The Portofino 25 is our heritage, our passion and the fundamental foundation of the Comitti brand. A product of tradition, innovation and craftsmanship. Her hull shape was developed by Elia Comitti from the Comitti family designs of the La Dolce Vita period through the 1950's & 60's. Portofino's were popular models in the earliest days of the company, when boats were built along the western shores of Lake Como in Laglio.
Updated by Elia Comitti in the 1970's the hull lines of the Portofino were sympathetically refined while maintaining the original vision of his father Mario Comitti.
Di Legno
Comitti is the sole remaining Italian boat builder of classical wooden speed boats. Today the Di Legno boats represent a very small fraction of overall production but maintain our core values and the unique lifestyle choice a Comitti boat represents to our proud owners.
The Di Legno family groups our two wooden boat models together, both gaining their names from where they were intended to be used. One of the first 25 foot wooden boats built was for a client to use as a tender in Portofino, similarly a 22 foot wooden race boat was built for her owner in Sanremo.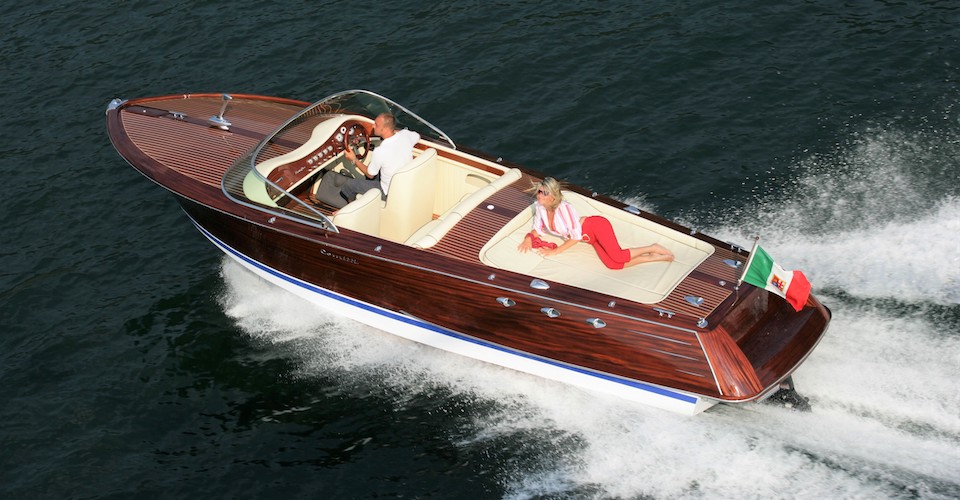 With seating for 5 adults in the cockpit and a twin 1.85 metre sunbathing platform, refrigeration in the cockpit, fresh water shower at the stern, a stowable cockpit table with rotating pilot seat the only thing to remember is your Panama.
Engine choices from Mercruiser or Volvo with up to 350hp promise thrilling performance that will leave you feeling transported back in time to that 'Golden Era' of boating.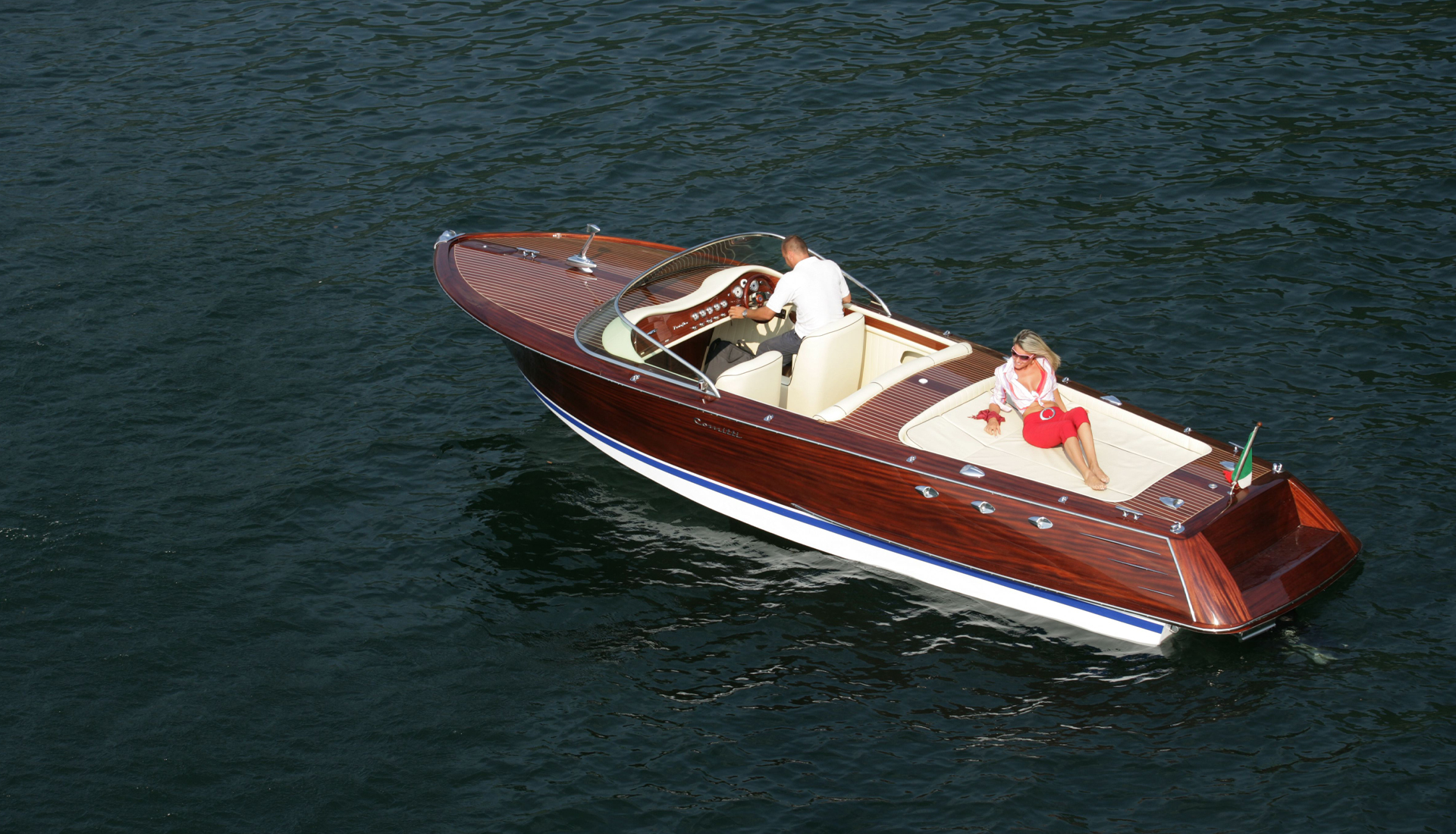 LENGTH

7.8m / 25'6"

BEAM

2.3m / 7'5"

DRAFT

0.48m / 1'5"

DISPLACEMENT

from 2,000kgs

POWER

from 1x200hp

MAX / CRUISING

48 / 32 knots

FUEL

180 litres

WATER CAPACITY

50 litres

HULL TYPE

Wooden

PASSENGERS

8

CAT

Not set

PRICE

Price on request