Comitti Boats UK & Caribbean makes its UK debut at the Southampton International Boat Show this September 2021 with the BREVA 35 & ISOLA 33 at M434 & M436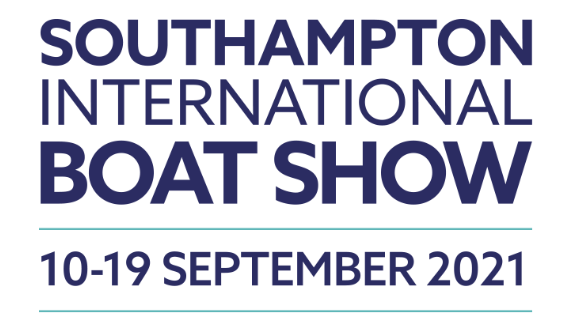 The Southampton International Boat Show Press Pack
Comitti Boats UK & Caribbean will attend the Southampton Boat show this year (10th-19th September 2021 – M434 & M436) debuting the next generation of Comitti boats with examples from the BREVA & ISOLA model families.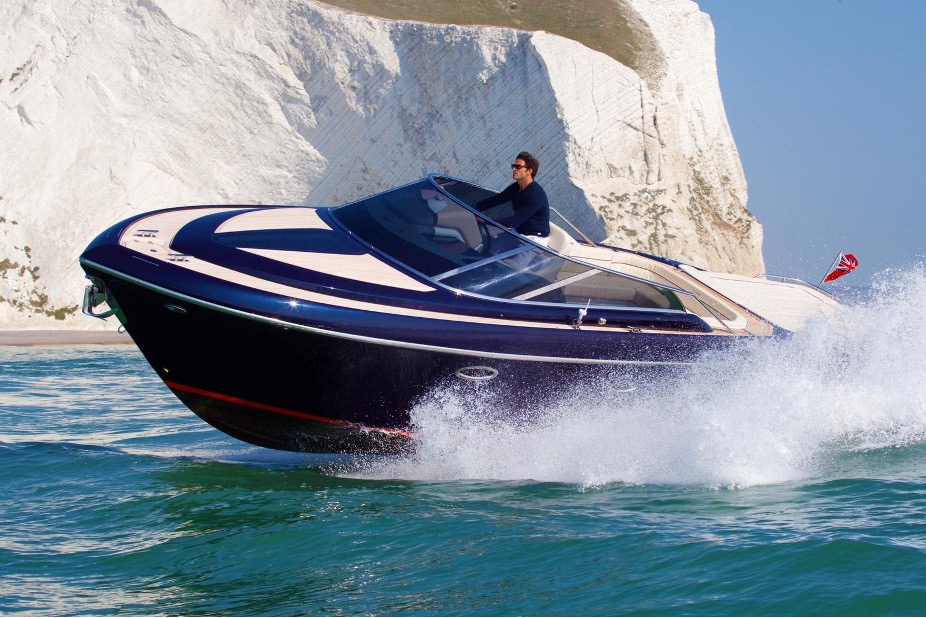 The new dealership brings these iconic Italian motor boats to a much wider audience, across multiple markets and geographies. The timing of the Southampton Boat Show seems perfect to showcase these beautifully designed motor boats to a UK audience and the team will be offering one to one appointments throughout the show.
The Comitti Boatyard was opened in 1956 on the shores of Lake Como by Mario Comitti, where building wooden speed boats transformed a passion into a longstanding family tradition. Today the Comitti fleet epitomises contemporary and classical Italian designs across four different model families encapsulating 'not only a boat, a lifestyle'. BREVA – ISOLA – VENEZIA – DI LEGNO. Comitti still enjoys the distinction of private family ownership to this day.
"Comitti is a small company in northern Italy and one of the few remaining Italian shipyards with a tradition of building classically designed Italian motor boats," explains Dr Karen Dickens owner of multiple Comitti boats. "It was through my initial purchase, a VENEZIA 34 – Octopussy that I realised I wanted to be directly involved in expanding Comitti to create the UK dealership, and our first delivery was for the all new BREVA 35 – Property of a Lady. We will have just taken delivery of a new ISOLA 33 in August and it will be making its debut at the show alongside the BREVA 35. It's a great way for us to showcase the exciting new designs and evolution of the Comitti brand and for visitors to find out more about the four model families of the Comitti fleet." Dickens confirms.
The core model family of Comitti boats are the VENEZIA's, a perfect blend of classical wooden styling expressed in contemporary low maintenance materials, powered by various Mercury or Volvo engines with twin stern drives. Available in lengths 34, 31, 28, 25 and 22 feet respectively.
The BREVA family is the next generation of Comitti speed boat.  Designed 'in house' at Comitti she exudes a timeless aesthetic, while incorporating a contemporary design language that makes her the most visually striking Comitti speed boat to date. Currently available in 35, 29 & 26 feet. 
The ISOLA family represent the most elegant & versatile open bow, central helm day boats from the Comitti fleet.  A full-walk around deck layout, a spacious day heads, bow & aft dining tables with wet bar and the versatility to be either powered by outboard engines or the elegance of stern drives.  Currently available in 33 feet with a 43 & 28 footer in development.
Today the DI LEGNO boats, represent a very small fraction of overall production. The PORTOFINO 25 & SANREMO 22 are our heritage, our passion and the fundamental foundation of the Comitti brand. Comitti is the last Italian boat builder to still construct wooden speed boats.
The Comitti Fleet ranges in price, for example a BREVA 35 with 500hp Mercury engines at £286,600 (plus options and VAT if applicable) to an Isola 33 with 600 hp Mercury Outboards at £218,000 (plus options and VAT if applicable) . Comitti is the perfect brand to satisfy connoisseurs and those wishing to stand out from the crowd.- Family coastal cruising, pleasure & thrill seekers, to superyacht tenders and those looking for commercial and resort business use, Comitti can build the ideal boat. The Comitti UK & Caribbean team are committed to offering a personal service from start to finish, and throughout ownership. The team are based at the new UK office in The Old Alarm, Quay Hill in Lymington where director James Hart is based. James has worked in the marine industry from building Bluewater Sailing Yachts in Southampton to Monaco based Brokerage Houses managing superyacht charter fleets.

For press information/appointments contact: kerry milliken kerry@eyepr.co.uk, Mobile: 07799 714006
The Southampton International Boat Show Press Pack
Dr Karen Dickens: Through her experience, and getting to know the team behind the Comitti brand, she feels a great sense of partnership and believes passionately about helping build the business by creating the Comitti UK & Caribbean company. Karen's business background and financial acumen holds her in good stead. With a PhD in Physical Organic Chemistry, Karen has over 30 years' experience of working in the oil industry rising to executive positions in both Esso Petroleum and Exxon Mobil, including the development and rollout of the Global Synergy Fuels Programme across key Esso Exxon and Mobil markets. Appointed CEO of MRH (GB), Karen implemented a new customer focused strategy, planning and executing its successful sale in June 2018. Throughout her career Karen has used her strong commitment to the people & partners who she works with, her customers and her passion for the business she leads to deliver significant levels of change and improvements in all areas of performance. She is, also, committed to using the same skills to deliver benefits to the charities she supports both directly and through her teams and partners, in particular the Cornwall Air Ambulance Trust and the Nature Fun Ranch – a children's charity in Barbados.

The Comitti Group: Its head office and factory is nestled in the foothills beside the beautiful waters of Lake Como with a modern production facility which grew from a family business founded by Mario Comitti in 1956.