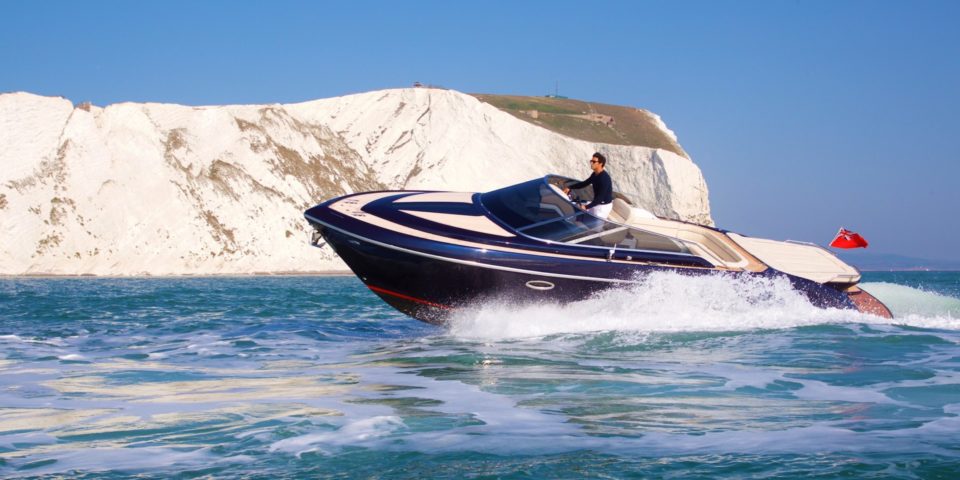 The new Comitti BREVA 35 Motorboat makes its debut in the UK this Autumn
Life Magazine – 12 November 2020
Entrepreneur & philanthropist Dr Karen Dickens is launching her new company and dealership Comitti Boats UK & Caribbean this Autumn. The company will be debuting the next generation of Comitti boats the BREVA 35 in the UK while promoting all four Comitti model families that encapsulate 'Not only a boat, a lifestyle' VENEZIA – BREVA – ISOLA – DI LEGNO.
"Comitti is a small company in northern Italy and one of the few remaining Italian shipyards with a tradition of building classically designed Italian motor boats," explains Karen. "It was through my initial purchase and semi-bespoke design of a VENEZIA 34 – 'Octopussy' and then building my new Comitti BREVA 35 – 'Property of a Lady' that I realised I wanted to be directly involved in expanding the reach of Comitti into new markets. I'm also planning to launch a new luxury boat charter business in 2021 featuring a selection of beautiful Comitti boats."
"With 15 different models in the fleet, Comitti is the perfect brand to satisfy connoisseurs"
Bringing these iconic Italian motor boats to a much wider audience, across multiple markets and geographies is Karen's aim. With 15 different models in the fleet, Comitti is the perfect brand to satisfy connoisseurs – from day cruisers and pleasure seekers, to Superyacht tenders and those looking for commercial and resort business use.
The latest model family is BREVA, offering a contemporary evolution of a classical Italian design that remains timeless and ignores styling trends, available in 35ft or 29ft with a 42ft and 26ft currently in development.
The classical VENEZIA range offers an iconic design in five different lengths (34ft, 31ft, 28ft, 25ft and 22ft) each in four different levels of finish: Elegance, Classic Teak, Classic Mahogany and Sport.
The ISOLA family currently available in 33ft with other sizes planned for the future, focuses on an open bow layout & central helm station allowing for full walk-around access to forward and aft dining/sunbathing areas.
Specified with either outboards or sterndrives, a fixed stainless steel Bimini makes her an ideal family day boat or when specified with British diesel outboards by COX Power she becomes an incredibly elegant and versatile tender/chase boat.
The DI LEGNO models – PORTOFINO and SANREMO – embody the company's heritage of fine craftsmanship using traditional materials while maintaining that bygone golden era of 1960's Italian wooden boat design.
Prices range from £120,000 to £425,000 (+VAT and taxes), and the team offer a personal service from start to finish, and throughout ownership. The semi-bespoke design features and choices available are particularly personal to Karen who has sought out external design specialists that offer the same quality, craftmanship and attention to detail that the boats offer themselves. Karen uses all these specialists herself so can attest to their quality.
Karen is also passionate about the charities she support both directly and through the company. One per cent of all UK sales will go to the Cornwall Air Ambulance Trust as well as supporting the charity's soon to be launched 12 Days of Christmas Challenge to raise much needed funds. In the Caribbean, the team will be supporting the Barbados children's charity naturesfunranch.org.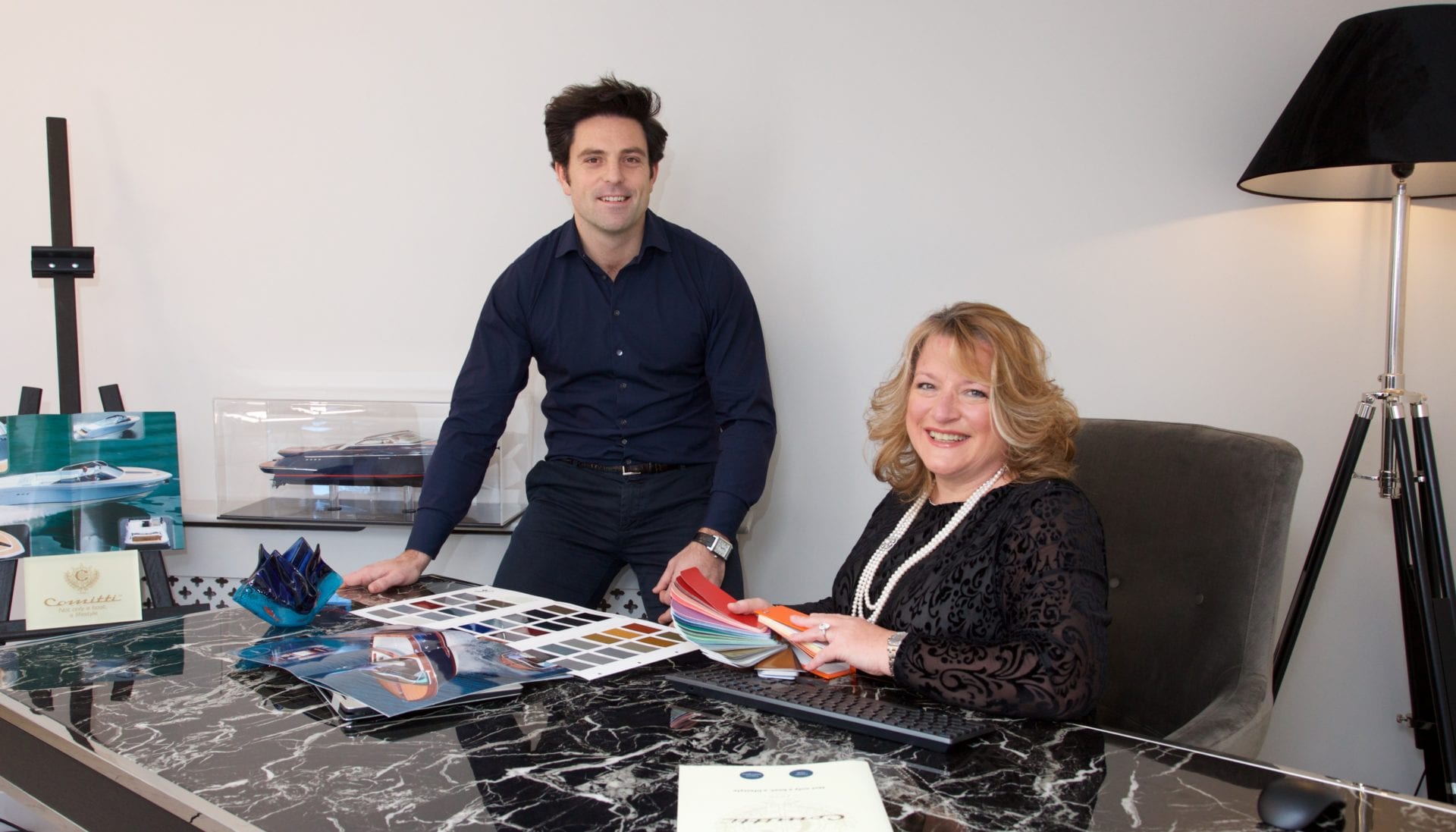 If you have any questions about Comitti Boats UK and Caribbean, please contact James Hart on +44 (0) 1590 675 444 / +44 (0) 7588 578 777 or email jwh@comittiboatsuk.com
About
Dr Karen Dickens: Through her experience, and getting to know the team behind the Comitti brand, she feels a great sense of partnership and believes passionately about helping build the business by creating the Comitti UK & Caribbean company. Karen's business background and financial acumen holds her in good stead. With a PhD in Physical Organic Chemistry, Karen has over 30 years' experience of working in the oil industry rising to executive positions in both Esso Petroleum and Exxon Mobil, including the development and rollout of the Global Synergy Fuels Programme across key Esso Exxon and Mobil markets. Appointed CEO of MRH (GB), Karen implemented a new customer focused strategy, planning and executing its successful sale in June 2018. Throughout her career Karen has used her strong commitment to the people & partners who she works with, her customers and her passion for the business she leads to deliver significant levels of change and improvements in all areas of performance. She is, also, committed to using the same skills to deliver benefits to the charities she supports both directly and through her teams and partners, in particular the Cornwall Air Ambulance Trust and the Nature Fun Ranch – a children's charity in Barbados.
The Comitti Group: Its head office and factory is nestled in the foothills beside the beautiful waters of Lake Como with a modern production facility which grew from a family business founded by Mario Comitti in 1956.