Meet The Team
Dr Karen J Dickens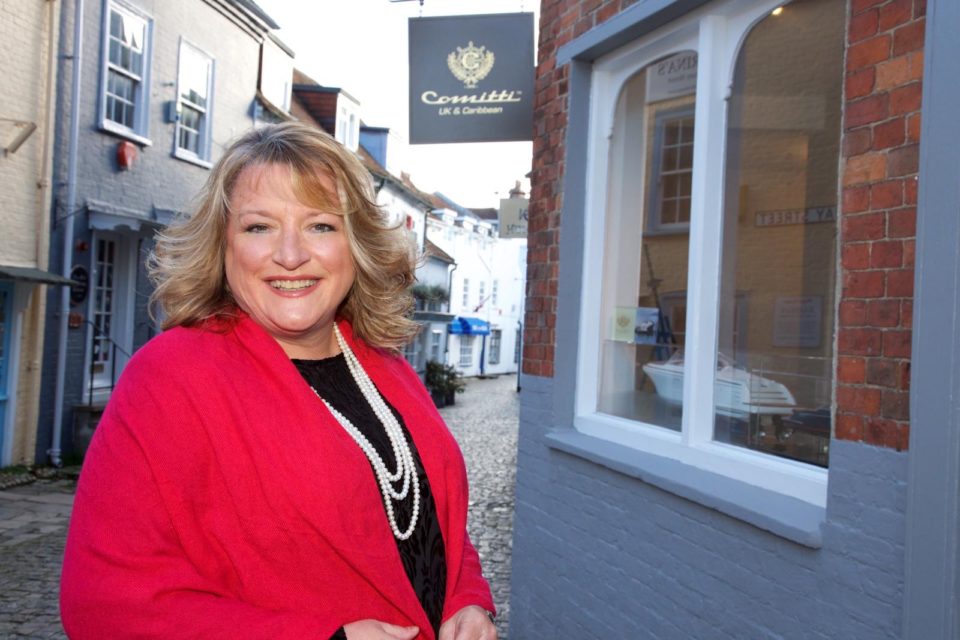 CHAIRMAN AND CEO
Dr Karen J Dickens
Karen grew up in Cornwall where her love for yachting, boats and the ocean started, she now spends her time between London, Cornwall New Forest and Barbados. Throughout her career Karen has used her strong commitment to the people & partners who she works with, her customers and her passion for the business she leads to deliver significant levels of change and improvements in all areas of performance. She is, also, committed to using the same skills to deliver benefits to the charities she supports both directly and through her teams and partners, in particular the Cornwall Air Ambulance Trust and the Nature Fun Ranch, a children's charity in Barbados.
It was through her initial purchase and personal design of a Comitti Venezia 34 'Octopussy' that Karen got to know the company, family ownership, and the designers/craftsmen directly. She then got to work helping with the development and design detail of the all new Comitti Breva 35. 'Property of a Lady' currently in production & due for delivery in the Summer of 2020 to Lymington. The result is a Comitti boat for future generations. Through her ownership experience and belief in the team behind Comitti boats, she feels a great sense of partnership and love for the Comitti brand and what it represents.
She believes passionately about helping build the business, expanding the reach of Comitti into new markets, and her business background and financial acumen holds her in good stead. With a PhD in Physical Organic Chemistry, Karen has over 30 years' experience of working in the oil industry rising to executive positions in both Esso Petroleum and Exxon Mobil, including the development and rollout of the Global Synergy Fuels Programme across key Esso Exxon and Mobil markets. Appointed CEO of MRH (GB), Karen implemented a new customer focused strategy, planning and executing its successful sale in June 2018.